Secure Auto Financing Through Yadkin Valley Mtr Co Inc & Drive Your Next Car Home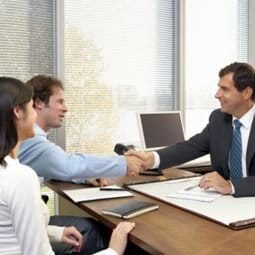 Up until now, you've been a car shopper, searching for the right crossover, SUV or truck for your needs. Now that you've found the one that speaks to you, you're ready to be a car owner. Yadkin Valley Mtr Co Inc is happy to help with automotive financing solutions that are tailor-made for drivers from North Carolina, like you.
Lease or Buy? We Help You Understand Both and Choose the One for You
Crunching numbers, manipulating budgets, and choosing finance options can be tricky. But, with the Yadkin Valley Mtr Co Inc finance team on your side, the way becomes clearer. We walk you through every step of the way and answer any questions you have. Unsure whether you're the long-term commitment kind of driver who needs a loan, or the driver who prefers to trade in your car for a new one every couple of years with a lease? We'll help you understand the nuances and benefits of both, to help you choose your best path.
The Yadkin Valley Mtr Co Inc finance team
The Yadkin Valley Mtr Co Inc finance team is ready to help clear the smoke and mirrors around auto financing so drivers can buy or lease a vehicle with confidence! Our in-house finance team will work with drivers to breakdown the numbers, explain all the tricky wording, and answer any lingering questions. Want to get an early start? Drivers can fill out an online finance application! After submitting the completed finance application, North Carolina drivers can look forward to a Yadkin Valley Mtr Co Inc finance team member contacting them to go over the details.